Nimin chokaa ka awm lai chuan ka riluah ngaihtuahna a rawn lut a, ka inthlak danglam tawh zia. Tuna ka thil hmachhawn ngam tawh te, chawpchilh takin thil ti tura min zawt a nih pawha ka ding chhuah ngam mai theih tawh dan te.
Kawng awl a ni hauh lo le. Hlau leh zam chung chunga ka lo tihluih thin vang chauha tun dinhmun hi thleng thei ka ni si a.
He thudik hi ka hrilh hmasa ang che u:
I hlauh I hmachhawn ngam lohna phenah chuan rangkachak chu a awm.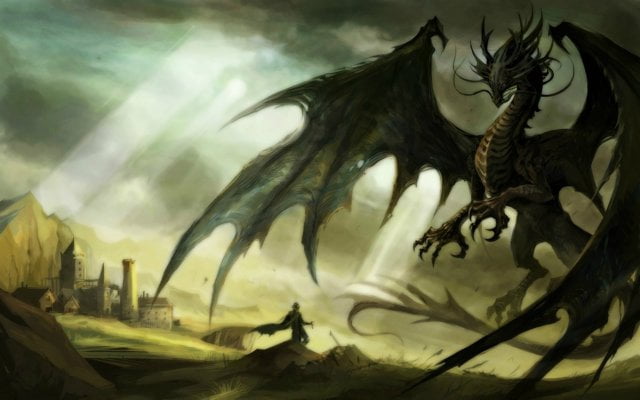 Tihian mi pakhat chuan a hnaah mi hauh leh zilh lama harsatna a neih avangin email mi rawn thawn a.
#1) Mi hmai eng zah vang leh mi huat hlauh vang nge Ka ngaih dan leh ka rilru ang pawh ka sawi chhuak ngam lo fo. Ka nau (pianpui unau) te ngei pawh ka zilh ngam lo fo.
Hei hian ka zahawm tur angin min ti zahawm lo a, mahni in ngaihnepna ka nei țan deuh ni ten ka hria. Mahni inringtawk, rilru huasen nei turin Min pui thei ang em?
#2) Khawngaihin he ka harsatna hi sutkian dan min lo zawnpui teh.
Mahni inrintawkna hi ka nei lo hle mai. KTP ah leader ka ni a, kum 30 mi chauh ka la nih vang nge ka confi lo thei hle. Mahnia thutlukna siam țulah pawh ka huaisen tawk lo fo. Tin, mi han hauh a țul chang a lo awm lo thei lo a, hmai chhana mi han zilh leh thil han sawi phei chu ka ngam lo a ni ber mai. Min țanpui thei ang em
A email a buaina hi nei lo mahla ka chhana hi I nun kawng tinrenga I hman theih tur a ni. Lo ngaithla la, heng thute hi mihring mizia, mihring nihna a ni si a.
1) I Sualna Chu Pawm Rawh
Misual I ni. Thil tha lo I ngaihtuah a, thil tha lo a rukin I ti bawk thin.
Amaherawhchu nangmah chiah I ni bik lo. Keimah, I mi ngaihsante, I zirtirtute pawh an bang chuang lo.
An rilruah ngaihtuahna leh suangtuahna tha lo an nei ve tho. Hlauh leh zamna, thil zahpuiawm tak midang hriata tawmpui ngam lohte an nei ve tho. Hei hi mihring nihna pakhat a ni.
Kan famkim lo.
Nang aia thiam leh tling zawk anga I ngaih te pawh kha mahni hlauh leh hmachhawn hreh nei theuh an ni.
Nangmah chiah I ni bik lo. Sualna leh hlauhna nei chung chungin hmalam an pen mai zawk a ni.
2) I Hnaah Mawhphurhna La Rawh
Engkim I chunga thleng hi I mawhphurhna a ni.
Eng hna pawh nei la, kha hna hlawhtlinna kha I mawhphurhna a ni.
Chhuatnawh hna I neih chuan chhuat fai kha I mawhphurhna a ni. Hruaitu I nih chuan mi kaihruai leh zilh chu kha hna mawhphurhna zinga pakhat a ni. I mawhphurhna hlen loh chu I hna I ti lo tihna a ni mai.
Mi zilh leh hauh chu a ngaih chang a awm alawm. I sual tihna a ni kher lo. I hna leh I mawhphurhna hlen loh kha a sualna zawka chu a ni. NANGMA duh ni lovin a hna mamawha chu ti rawh. I lan that leh that loh lam ni lovin I hna chu tha taka I tih a pawimawh zawkin inpawlte thatna tur zawk pawh a ni.
3) I Chhungrila Tawng Chu Ngaihthla Rawh
I hna, I thiltih tur tak chu I chhungrilah engemawin a rawn hrilh ang che.
Engtikah emaw chuan I thil hlauh chu a rawn thleng leh ngei ang. Chutih hunah chuan enge I tih dawn? I hmachhawn ngam dawn em? Nge ni I biru leh zawk dawn?
Hlau mah la I tih tur chu I ti ang. Miin an ngei dawn chein hre mah la I tih tur chu I ti ang.
I tih tur tih loh chu miin I dinhmuna an dahna che phatsanna a ni. Nangmah inphatsanna a ni.
I chhungrila aw kaihruaitu che kha ngaithla la, I hlauh chu tlanchhiatsan tawh suh.
*) I Hlauh Hmachhawn Ngei Ngei Rawh
I hlauh chu hmachhawn rawh. I hlawhchham dawn a nih pawhin hmachhawn rawh. Hlau chung chunga hmachhawn hi mi dawihzep nih ai chuan a thlanawm zawk.
Hmasawnna chu tlem te tea hmalam pen zel a ni. Tlang lian tak chu vawi lehkhata lawn chhuah vek a ngai lo. Hringnun hi a chak thei ang bera intlansiakna a ni lo, a tlan thui thei a ni zawk.
Email min thawnthu hnenah tihian ka chhang: Vawilehkhatah I tihdan thin thlak thleng a ngai ka ti kher lo. A awmzia chu mi I zilh ngai loh chuan pawngpaw hauh vak vak a ni chuang lo. Amaherawhchu tlem te tein ahmaa I tih ngam lohte chu a ngai I tih hunah I tawng chhuak thung ang. Tichuan harsatna I nei a nih chuan hruaitu experience nei, I mi zahte chu an tihdan leh hma I sawn theih dan tur zawt la an pui ngei ang che. Chutiang an awm lo emaw an pui thei lo che a nih pawhin he harsatna hi nangmahin I hneh loh chhan tur a awm lo.
A Tawpna
Ka thuziahte hian zawhna thar a pek che ka beisei.
Tichuanin I hlauh I hmachhawn ngam loh chuan I damchhungin I hlauh sal I ni dawn tih hria ang che. Vawi tam tlanchhiatsan mah la engtikah emaw chuan I la tawrh phah dawn.
Amaherawhchu hneh thei tura tumna I neih chuan I theih loh chhan tur a awm lo.
Dam takin,
Zakzum Hmeltha