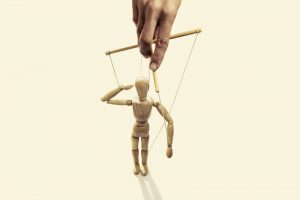 Miin thil an tihsak avang chea an tana thil tihsak let ve duhna I neih thin kha I la hria em?
A nih loh pawhin mi pakhatin a fak che avanga a ruka I duhsak bik kha.
Mihring hi mak danglam tak, emotional tak kan ni. Mihring rilru pangai (emotion) nei an nih chuan an rilru khawihtu leh an chet dan kuai her thin tu a awm thin.
Thil thleng tam tak, a palh mai mai emaw kan tih hi a phenah a chhan a lo awm fo thin a ni.
Kan chheh velah mihring hlir an awm a, midangte chinchang hriat hi a pawimawh a. Miin bum an tum che emaw I thiltihin I bula mite rilru a khawih dan hriatna atan a tha a ni. Entirnan – I lo hre lo maithei, hetiang ang mihring mizia hriatna atang hian company ho chuan an thil hralh tur fakna ruahmannaah hian mi thiamte ruaiin sum tam tak an seng thin.
Faknaa I hmuh, I awh em em kha I awh chhan I ngaihtuah ngai em?
He thuziah a thupui 6 hi Robert Cialdini lehkhabu Influence atanga mi a ni a, a chiang zawka I hriat duh chuan chhiar ngei turin ka fuih a che.
I tan ang.
Mi Rilru Khawih Dan 6
#1) Inpek Tawnna – Reciprocation
Midang tana thil I tihsak emaw thil I pek chuan I hnena leiba nei angin an inhria ang. Thil tihsak ve ngei che an duh bawk.
Rin loh deuhvin I hnen atanga thil an dawn chuan an hnena I thil dil chu an phal sawt ang. Hei hi thil man to leh present kher a ngai lova, chanchin inhrilh, thil intihsak pawh a ni thei.
Nangpawhin miin thil an tihsak hnu chein rul let ve ngei I duh thin kha.
#2) Mi Tih Dan Entawn – Social Proof
A tlangpuiin miin an thiltih tur an chian loh chuan an bula mite tihdan ang zelin an ti ve thin a. A bik takin an rualpuite thiltih.
Tehkhinna: TV a comedy shows-ah chuan mipui nui ri (laugh track) a tak ni lo hi an dah thin. Thlirtute chuan mipui nui ri hi a lem tih hre mahse a ruala lo nuih ve mai an awlsam zawk.
Faknaah hetiang hian midang pawhin an ti thin, tih an tarlan chuan fakna hmutute chuan midang pawhin an tih ve chuan tiin an lo entawn duh hle.
#3) Inpekna Nghet – Commitment and Consistency
Miin intiamna an siam tawh chuan inhnuhdawk leh an duh lo thin. Tawngkam emaw thuziaka intiamna an siam tawh chuan an hlen duh zawk.
Miin an thusawi anga awm an tum thin. Chumai bakah – an ngaihdan, rinna leh chet dan hlui anga awm an tum thin bawk.
Tehkhinna: 1987 inthlanna-ah khan social scientist pakhat chuan vote thlak thei ho vote an tum leh tum loh, a chhan nen a zawt a. 100% in vote an tum thu an sawi a, vote niah zawhna an zawh ho atanga 87.6% in vote an thlak a, zawhna an zawh loh ho chu 61.5% chiahin vote an thlak.
Kum upaten an thusawi inmil anga chet an ngai pawimawh lehzual a, hemi avang hian inthlak pawh an harsat reng a ni.
A hmaa ka sawi tawh ang khan I duh chu tawngka chauh ni lovin, nitin ziak chhuak rawh.
#4) Duh Bik – Liking
I mi hriat leh nel lakah chuan "Aw" tih I awlsam bik a ni.
I mi duhsak bik thenkhatte chu – pian nalh leh hmeltha I tih, nangmah faktu che, nangmah nena inang.
I hming ang nei ve an nih vang ringawt pawhin I duhsak bik thei a ni.
Mi hmelthate chu duhsak bik an nih fo thin avangin I theih ang tawpin insiam hmeltha rawh.
#5) Thuneihna – Authority
Miin thunei sang chu an zah a, hotu tak tak hnungzui an duh thin.
Nihna sang neite, thawmhnaw to ha te, motor changkang leh to khalhte hi mi thiam bik leh rintlak bik riaua hmuh an ni thin.
A takah thiam engmah nei lo pawh lo ni tehreng se – An landan atang ringawt hian thuneihna nei anga hmuh an ni a, an thusawi miin an pawmin an zawm duh bik.
Tehkhinna: 1974 a Milgram Experiment an tihah chuan hotu anga lemchangte chu coat var an hak tir a, an experiment mi ho chu lehlama lemchang ho tho shock pe turin thu an pe a. Lehlama lemchang ho – lemchang tih an hre lo – rak leh hrehawm ti chu hre mahse a hotu ber thu chu awih zelin volt sang ber 450 thleng an shock tir a nih chu.
Thuneihna nei anga kan hriat chu kawng tha loah pawh mawl mangkhenga zui mai theih a ni.
#6) Vanna – Scarcity
Thil a vana a tlem chuan miin an hlutin an awt viau thin. A tlem poh leh an duh tial tial.
Chawhmeh pawh a hun lai chuan a man tlawmin hlut vak a ni lova, a hun loh lai erawh chuan a man a to viau thung.
Hmuh tur a tam chuan hlut a ni lova, a van chuan hmuh chhunah hlut a ni sauh.